Come to be Biblically energized and equipped to advance the Gospel of Jesus Christ!
Friday, April 05, 2019, 6:30 PM - Saturday, April 06, 2019, 5:00 PM
Listen to dynamic, like-minded speakers and trainers who will equip and train students, youth workers, and volunteers with Biblical principles—principles that will help you accomplish the goal of reaching people with the gospel of Jesus Christ.
WHAT IS THE SCHEDULE LIKE?
Very simply they have designed the weekend to be a mix of 4 large general session gatherings and 3 smaller breakout sessions. Free lunch to all registrants is included on Saturday. In addition, every year they have extra late night options if you feel up to sticking around on Friday night until about 11:30 PM with free food. The doors open at 5:30 p.m. on Friday nights and the conference ends around 5:00 p.m. on Saturday evening.
WHY SHOULD I CONSIDER COMING?
Every year they offer some core teachings that will benefit your ministry.
They train students how to be leaders in their context.
They train and equip youth workers on how to start a leadership team.
They encourage youth workers to take the "long view" of ministry and offer strategic discipleship strategies.
They support youth ministries with coaching after the conference that is "free," no strings attached.
They just want to help youth ministries do better ministry.
They love God and the Bible, and each breakout speaker uses the Bible in their breakout.
They love the Local Church and offer teaching and training on how to grow others in your ministry context.
They want to worship God, so they dedicate time at each conference for worship, prayer, repentance and confession.
COST
The Cost is $39 if the payment and permission slip are turned in by February 27. After February 27 the cost increases to $59 and you may risk the conference running out of space.
You can pay online or turn in your payment with the permission slip. If you pay online please make a note on your permission slip for recording purposes.
Download Permission SlipPay Online
Online Payment Example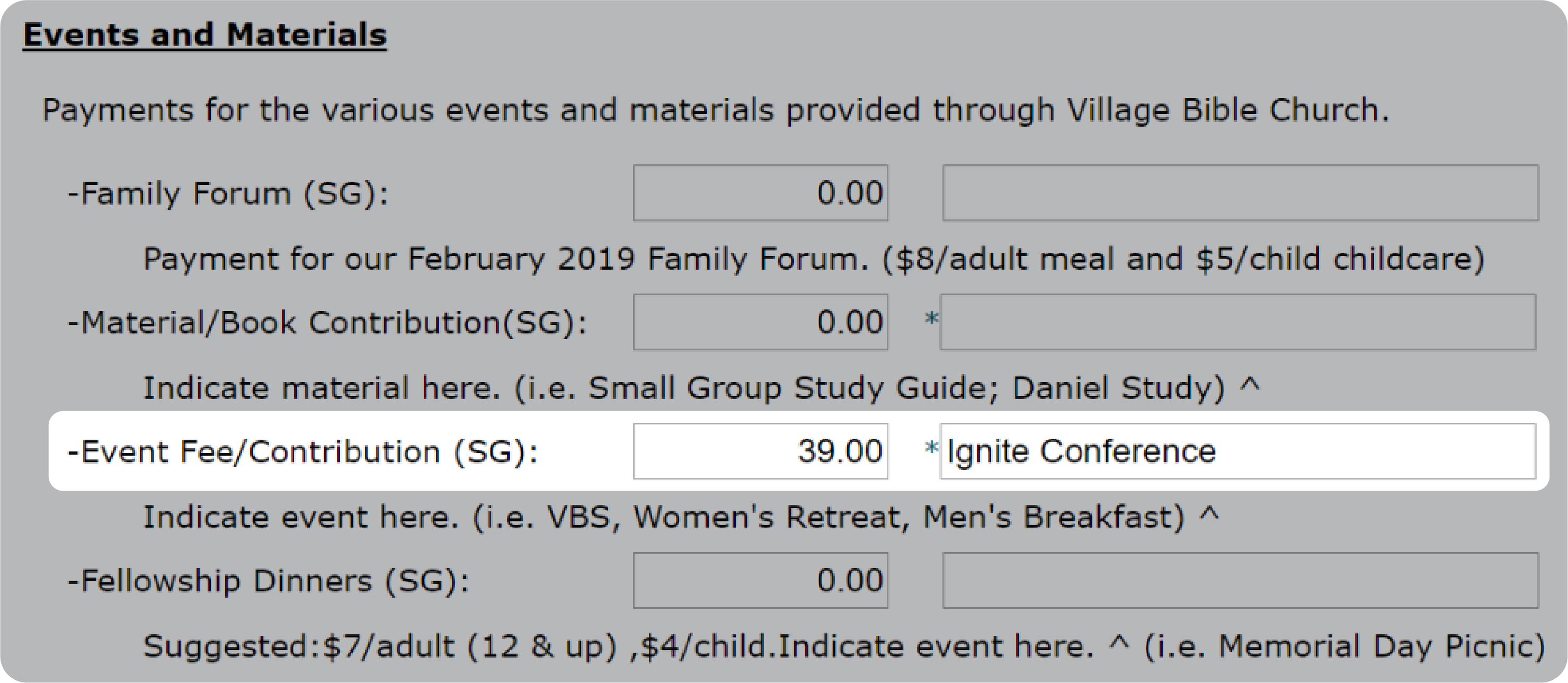 MORE INFO
For more information, check out the Ignite conference website.