Learn to trust your unknown future to the known God.
Saturday, November 06, 2021, 9:30 AM - 3:00 PM
Email Event Coordinator, Amanda Badal
Join us on Saturday, November 6, from 9:30 am–3:00 pm for our annual 1-Day Women's Conference with special guest teacher Laura Dingman. Learn to trust the known God with all of the "unknowns" of your life, and face them with courage and calm.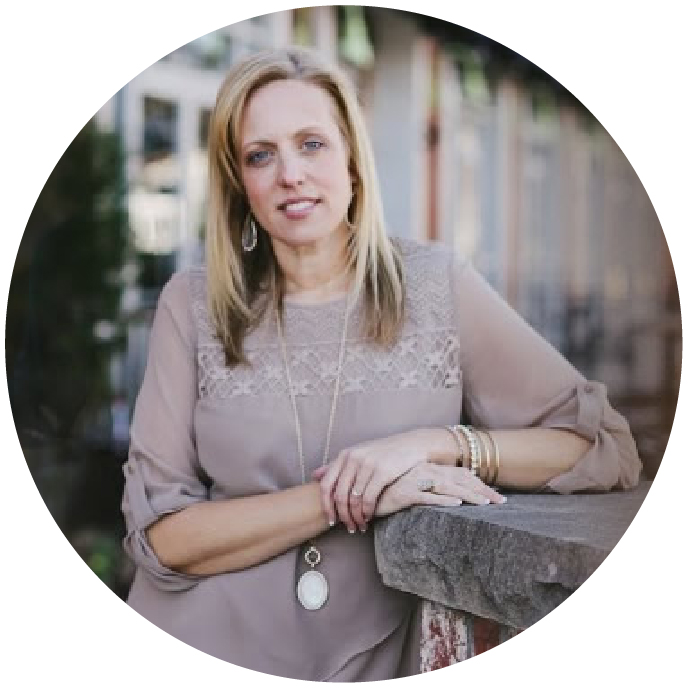 Lauren Dingman
Guest Speaker
Doors will open at 9 am for check-in and breakfast. The conference will begin with a time of worship at 9:30 and will include 2 morning sessions followed by a lunch break, and one afternoon session.
So, invite a friend and register for this opportunity to grow in your walk with God and friendships with others at VBC!
Registration & Cost
Sign up online or through our church app. The cost of the event is $25 per person. Your registration will not be complete until you have submitted the payment.* If you have difficulty signing up, please call the church office at (630) 466-7198.
Schedule of Events
9 am | Doors open! Sign in and enjoy some refreshments
9:30 am | Welcome & worship
9:50 am | Session 1
10:30 am | Table discussion
10:50 am | Session 2
11:30 am | Table discussion
11:45 am | Lunch on your own
1:15 pm | Giveaways and time of worship
1:30 pm | Session 3
2:15 pm | Table discussion
2:35 pm | Time of prayer
2:45 pm | Closing song and dismissal
*

Some people who are using Norton LifeLock on their computers may receive a warning message when attempting to register for an event. This is because our site is new and Norton hasn't compiled enough information to deem it safe. We're working with them on this, but in the meantime, if you encounter this error, click on the button below for instructions on how to proceed.