Filter By: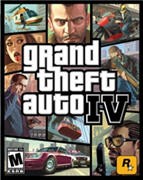 The Associated Press reports that "Grand Theft Auto IV" sold more than 6 million units in its first week. With sales like that, it's certainly the big ticket. If you have kids and if you allow them to play video games, chances are...
A few weeks ago, the United Nations World Food Program announced that it will cut half its food supplies to the people of Darfur because of a lack of funds and relentless attacks on its convoys. Here's how you can help.
Think fast – what is our purpose as a church? Why has God placed Village Bible Church on Route 47 in Sugar Grove? What is our primary calling through which everything else funnels and through which our "success" is to be measured? The...