Make an All-In Contribution Make a 2021 Giving Commitment
We have two big goals this month

INVITATIONVIDEOGOALSVISIONCARDRESOURCESSTORIESSERMONSFAQs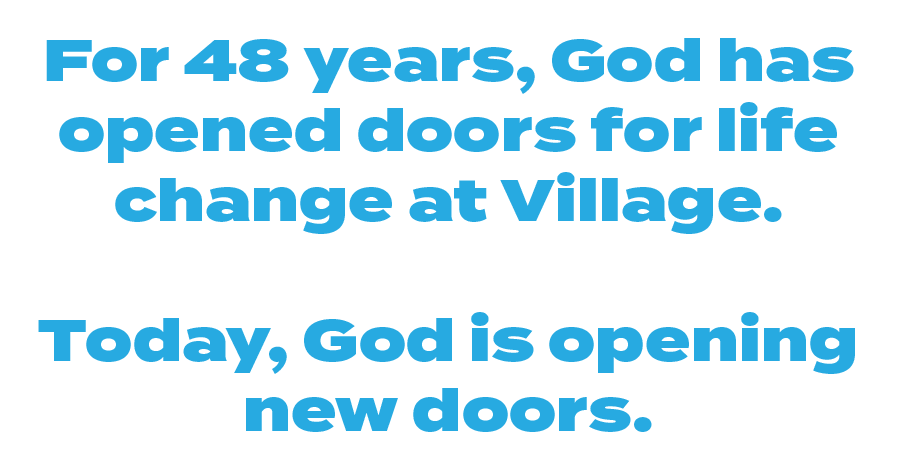 The history of Village Bible Church is composed of countless defining moments. God's work has helped us launch new services, commission local and global outreaches, adopt multiple campuses, and most importantly, introduce hundreds to faith in Christ and ongoing discipleship.
The powerful story of Village is made up of your stories. God's work in you is what makes Village amazing. You can probably identify your own defining moments over the years you've been at Village, and these come together to form our unified story of an awesome God transforming His people.

In the last ten years, we've grown from a single-location church of 300 people to a five-campus church of 1,500 people. As a result of this growth, we're experiencing constraints in our worship spaces, deficiencies in our fellowship areas, and limitations in parking accommodations.
Thanks for joining this journey to discover the vision God has called us to as we seek to address the needs this growth has created.

ALL IN for Tomorrow is a two-year generosity initiative that will allow us to update our worship spaces, create new welcoming environments, and provide desperately needed parking so we can better engage children, students, and adults in our community with the gospel of Jesus Christ.
ALL IN for Tomorrow will help us leverage our church and facilities to faithfully disciple the people God is bringing to Village.
We want to see more stories of life change as we each rise to the challenge of living radically generous lives.